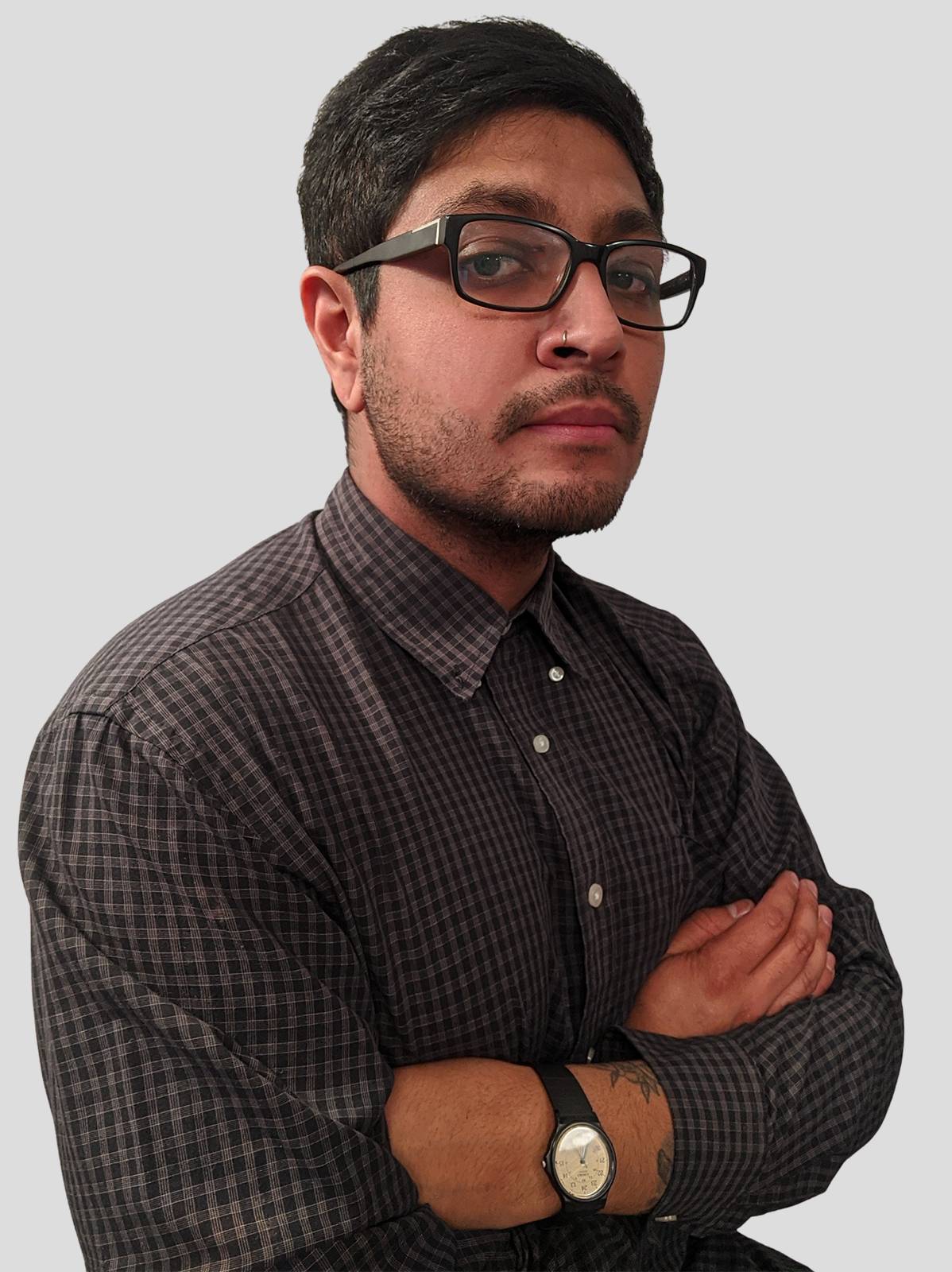 David Haro
SOFTWARE DEVELOPER
© 2021 All rights reserved PrintHolamundo.
My name is David Haro , I'm a Software Developer I'm a quick learner and a self-starter. I love that technology is constantly evolving, and I'm always up to the challenge of learning something new. I both and enjoy and excel at collaborating with a team, as well as working independently. I'm passionate about the entire development process, and building projects with cutting-edge tech.
jdohca@gmail.com

(+52) 6182666652
Resume
Education
January 2020
University of Durango Instituto Tecnológico de Durango
Bachelor's Degree, Computer Science
Computer science degree , IOT , Data analyst
Experience
March 2021 - Current
TATA CONSULTANCY SERVICES
Web Developer / JavaScript / React / SQL / Graph Ql•
Administrative system for vehicle registration, promotions and quotes , general motors , wells fargo
August 2020 - Current
ICEP CASSEROLE UNIVERSITIES
Web Developer / JavaScript / Angular / MongoDB•
Full stack develop of administrative, academic and financial system, adaptation and training of virtual educational system based on moodle
Jan 2020 - Jun 2020
4+1 CREATIVE
IOT Project / Microcontrollers / C++ / Assembly / Arduino / Raspberrypi•
Developer Arduino and raspberry pi IOT project Automation of industrial mining machines
JUN 2018 - JAN2019
KEYTOP USA
Freelance / Front-end Developer / API Consume / GO / ScyllaDB•
Design a better and more efficient database, query's optimization. Automatic report generation (Front-End)
JAN 2015 - JUN2018
ONAPPAFA
Desktop system / Phyton / SQL / Relational DataBase•
Complete administrative system for registration of foreign vehicles. Database creation, automation for data capture, query design.
Knowledges
Microcontroller
cnc
Marketing
Digital Design
Social Media
Time Management
Communication
Problem-Solving
Social Networking
Flexibility
Linux
Windows
Portfolio (work in progress)
Contact
MEX
(+52) 618-266-6652
jdohca@gmail.com
Freelance Available